---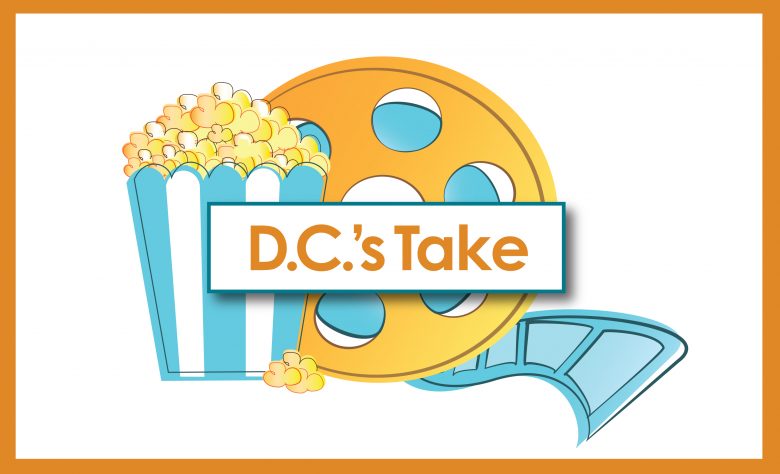 Already annoyed by Christmas? Well, it's not going away as we have yet another children's movie that's going to calm your kids down for 86 minutes. Now we have "The Grinch", a film that no one was asking for, but here we are. And no, this is not one of those reviews that will involve rhyming.
For those who do not know he story of the Grinch: In the city of Whoville, everyone loves the spirit of Christmas, but not the disgruntled Grinch (voiced by Benedict Cumberbatch). He despises everything about the holiday season. He gets the idea to steal Christmas from Whoville by dressing up as Santa and stealing all their presents on Christmas Eve.
Personally, this is my favorite Dr. Seuss book. I always love watching the 1966 Chuck Jones TV special that comes on every year. Then came Ron Howard's live-action "How the Grinch Stole Christmas", released in 2000 and starring Jim Carrey. It wasn't exactly a good movie, but it's a Christmas guilty pleasure for me.
With this being the second Illumination movie based on Seuss' source material (the first being the underrated "The Lorax"), I cannot say it looked promising.
The trailers did nothing for me as I did not like where they were taking the story. I really had zero thoughts of thinking this was going to be enjoyable since it's clearly made for young kids. Turns out, "The Grinch" wasn't a disaster, but it wasn't worth the time.
Cumberbatch is stepping in this time as the titular character. When he announced he was voicing him two years ago, it did not sound like a bad choice. He was capable of making his version his own. As the Grinch himself, he was not even mean or scary. Yes, he finds a bit of comfort with his adorable dog Max, but he doesn't come off as hateful as he should have.
Animation wise, I have to say it is absolutely beautiful (like every movie from Illumination). Every frame looks vibrant and feels like the holidays with the snow, lighting, and the designs of the houses and buildings in Whoville.
The familiar beats of the original story are in here to stay true to the beloved classic, and it makes the movie formulaic and predictable. We have our narrator, Pharrell Williams, who should have used more pep in his voice while telling us what's going on.
Do you want to know what this movie and the live-action adaptation have in common? Both stretch out the cartoon's short and simple plot and pads it out for a feature-length movie. Screenwriters Michael Lesieur and Tommy Swerdlow quickly explain the Grinch's backstory, but it was not convincing enough to care about him in the end.
We also focus on little Cindy Lou (voiced by Cameron Seely) and her side plan of catching Santa in the act to ask him to give her overworking mother (voiced by Rashida Jones) a break.
Was it funny? The slapstick humor is aimed towards kids who liked Illumination's previous work. All of the jokes are not that clever or showcased in the trailers. They did get a laugh out of me later on though.
It was odd that Tyler, the Creator was brought in to provide a couple new songs, including an updated version of "You're a Mean One, Mr. Grinch" in rap form. What's worse is that the song is both catchy and annoying. And the addition of other modern songs did not work.
In the end, "The Grinch" was not surprising, but I've realized I have what is called "Illumination Fatigue"- meaning that the movies Illumination puts out have never been great; only mildly passable.
My recommendation: Watch the older animated special instead and feel good about yourself watching it with your family.
"The Grinch" probably lends a little credibility with its beautiful animation and Benedict Cumberbatch's committed voice work, yet this re-telling doesn't provide anything exactly special or new, and that is pretty weak. Grade: C
Print