---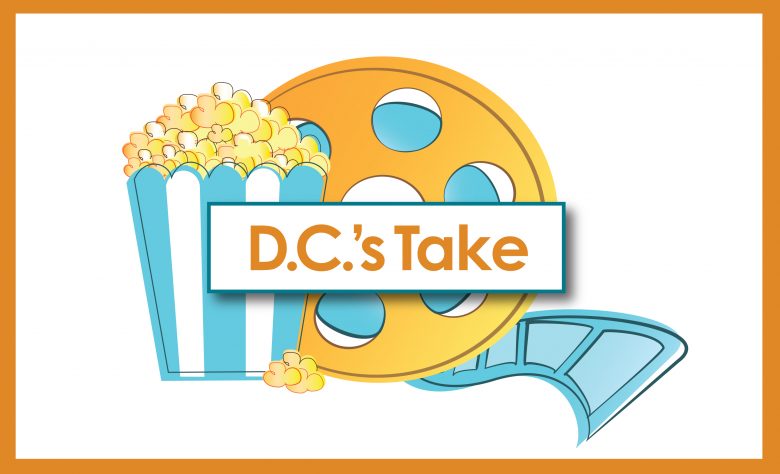 Is it a true fact that men don't like romantic comedies? I wouldn't say so. However, some find them to be unrealistic or feel that they are riddled with textbook cheesiness. For me, the genre can be satisfying—if it's well-written and the characters actually have chemistry. The best examples come from classic favorites like "(500) Days of Summer" or "Notting Hill." But you probably don't want to be in Rebel Wilson's character's shoes when she's navigating her own story in the latest romance flick of the season, "Isn't It Romantic." 
The movie begins with Natalie Wilson, an architect living in New York City. She doesn't believe in love after what she's been seeing in romantic comedies. But after a head injury she incurs from getting mugged in a subway, Natalie wakes up only to discover that she is actually inside a PG-13 rom-com where nearly every cliché comes to exist.
From the looks of it, the latest satirical rom-com was going to be taking all of those tropes that have been known to be placed in these types of movies in a way that's supposed to be meta. There was just this feeling that "Isn't It Romantic" was either going to be charming, or had the chance to be similar to last year's "I Feel Pretty," in a more painful fashion. Thankfully, it's the former since this was thoroughly entertaining, even with me being the only man in the entire theater. Not spectacular or anything, but knowing what movie was to be expected from this concept proved me wrong.
Wilson has always been divisive when she pops up in certain roles since she kind of plays the same character in nearly everything. The Aussie comic is best known as just the supporting characters in the "Pitch Perfect" franchise or "How to Be Single." Here, she finally gets to be the lead, and this is perhaps the best performance she has put out. Natalie is actually smart, trying to quickly realize everything doesn't seem normal for a single second; Wilson doesn't have to be over-the-top obnoxious. With her in the lead, it's basically perfect and puts her comedic skills to use.  
It's funny because the film does address the normal clichés that come with these types of movies. Some of the reasons a lot of them don't work is because of the overuse of these tropes. For example, the perfect apartment, falling in love with somebody they just met, helpful advice from the gay best friend (a hilarious Brandon Scott Jones) who doesn't have a job, music coming out of nowhere, etc. And that's what I started to appreciate later on when the story knows it's embracing almost everything, and it's all for laughs. Even the rom-com world is presented with a glossier look with everything bright and straight-up fancy. Even a musical number with Whitney Houston's "I Wanna Dance with Somebody" playing wasn't distracting. 
And then you got the supporting cast that provides some more entertainment, like Liam Hemsworth showing his comedic chops as Blake, a real estate investor who finds Natalie "beguiling"; the always hilarious Adam Devine as Josh, Natalie's friend and co-worker who might be into her; Priyanka Chopra Jonas as Isabella, a model/yoga ambassador who finds Josh irresistible; and Betty Gilpin ("Glow") as Whitney, Natalie's best friend and assistant turned to competitive enemy against her.
The script by Erin Cardillo, Dana Fox and Katie Silberman does balance itself for being genuine and taking it easy. It does play it too safe and doesn't exactly go further to make it even more hilarious, but it's short 90-minute runtime is sure to make up for it.  
There were some problems that got in the way of things. It does come off as predictable, which wouldn't bother me so much if they decided to change a few things up when giving it a new spin. And it did start off pretty generic just had me worried from the start.
If you're not into romantic comedies, "Isn't It Romantic" isn't going to persuade your opinion about them. But for me, it was a pleasant surprise that I decided to take a chance on. And it was even able to provide a solid message that made sense. Director Todd Strauss-Schulson ("The Final Girls") clearly wanted a pretty clever movie inspired by the classics from the '80s and '90s that might not make you want to fall in love, but, hopefully, gets some worthy laughs.  
Grade: B
Print