---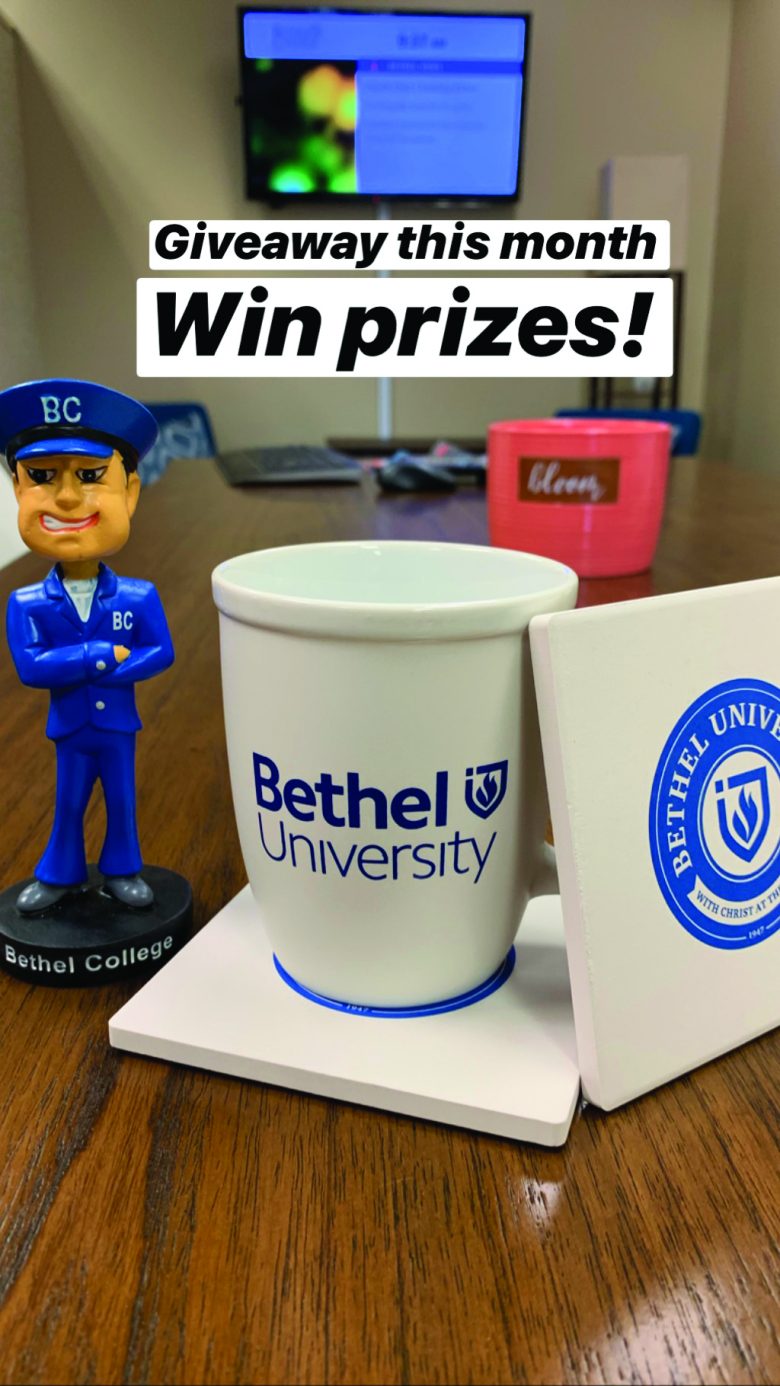 MISHAWAKA—"The Bethel Beacon" will be holding a giveaway beginning on April 22 after students return from Easter Break and will end on April 26. 
The 'University Giveaway' is a way for "The Beacon" to give back to its readers and to honor Bethel College as it moves forward to Bethel University.
According to Elijah Kerr, marketing manager for "The Bethel Beacon", "Part of the narrative is directly connected with Bethel College. As our school transitions into a University, we want to spotlight the good memories of "The Beacon" and the College as well as look to the future of our University. The giveaway contains prizes that encourage this theme, along with content that explains our overall purpose for an event like this."  
Kerr has been working hard to bring attention back to "The Beacon." He has met with businesses about advertising, and he has completely redone all "The Beacon's" social media outlets. This giveaway is the last piece of the puzzle.
Kerr said, "The 'University Giveaway' is the last piece of our social media campaign for Spring 2019. Throughout the past few months, we have been revamping our platforms (Facebook, Instagram, Twitter) to gain more followers and viewers by sharing our story with the student body and faculty. If they [the students] know our story, then we can continue to share their stories."        
"The Beacon" is giving away two prizes. The first prize is representative of the future. The winner will receive a coffee mug and coasters with the Bethel University official seal. Along with those prizes, the winner will also receive one free week of coffee at Sufficient Grounds for finals week.  
The second prize pack is representative of the past. This includes: a bobble head of the Bethel College Pilot mascot; two athletic keychain lanyards; one Bethel College string backpack and one Bethel College water bottle.   
In order for a person to be entered to win these prizes they must be following "The Beacon" on social media platforms; they must tag three people to the post and they must comment #TheBethelBeacon.
Contestants will be able to enter the giveaway through any one of our three platforms: Instagram, Facebook and Twitter. On April 26, the two winners will be chosen and they will be able to claim their prizes that day. 
Prized donated by the Alumni and Advancement offices and Sufficient Grounds.

Print