---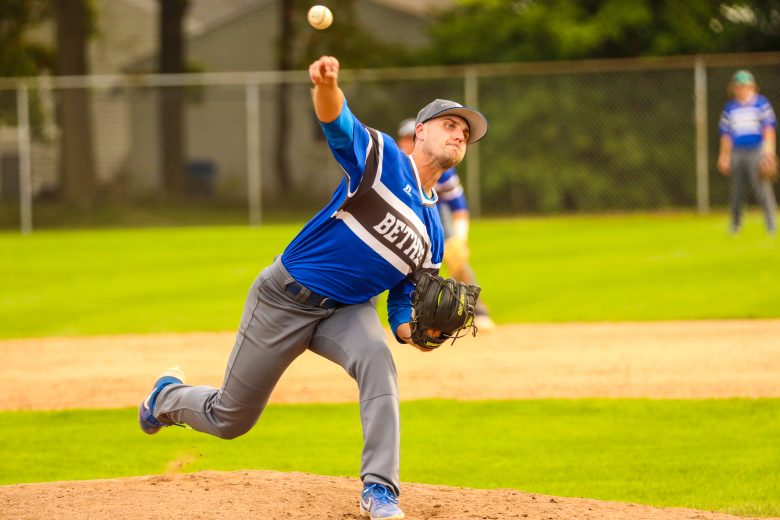 MISHAWAKA—The Bethel University baseball team started the season on a historic 12 game winning streak. The team's 12-0 start is the best start since Coach Seth Zartman started coaching 17 years ago.
"One of the big things I've noticed coming into this fall is our team culture has taken a total shift from where we were last year," Zartman said. "We had 14 returners and we added 11 new faces to that mix, so…what we've seen with that particular rationale of what happened, our (returning) guys came into the fall with a fresh mind."
The team finished the 2018-19 season with an 11-29 record. Zartman said the team did not work as well together last season. He emphasized the importance of each player to do their job successfully for team success to be accomplished.
One of the major improvements on the team came from the veteran players. Zartman said his ten seniors help the younger players along.
Another improvement from last season to this season is the pitching staff. Senior Patrick Tubaugh said this year's pitching staff is deep.
"That's already helped in having more options," Tubaugh said. "In the fall, there wasn't too much weight put on any one guy to throw out of the bullpen."
Along with senior pitchers such as Justin Rasmussen and Kory Goodrich, the bullpen added more pitchers. Juniors Justin Pullins and Cole Searles transferred in from community colleges, adding more bullpen arms.
The challenge for the pitching staff this spring is getting adequate rest. Games are played on the weekends in the fall, so pitchers get more time to recover. In the spring games, games are scheduled throughout the week.
Due to inclement spring weather, some games are postponed or cancelled. Zartman said he is interested to see how pitchers respond to playing on short rest.
"It really is the preparation of making sure that you have those bodies ready because you know you'll have to get to that bullpen at some point," Zartman said.
On offense, the team's collective batting average is .306. One of the key sluggers this season is Searles who is batting .418 through 17 games.
Zartman said one of the strengths he has noticed is the patience at bat. His players are careful about when they swing the bat. He also said his middle of the lineup is the strongest he has had in a while.
But one weakness the batting lineup has is being afraid to take walks.
"We tell our guys all the time: Whatever it takes to get on base, take it," Zartman said. "Don't be afraid to take that walk…the fact that you walked means you were patient."
While Bethel secured an undefeated fall record, the team started the spring with a 2-4 record. The mixed result is due to inconsistent play and poor routine plays.
Despite the tendency to blame one person for a loss, junior outfielder Andrew Miranda said it is a team effort.
"It's a mental game," Miranda said. "But we really try to back each other up through it all."
Bethel will play their next seven games in Florida for the RussMatt Central Florida Invitational Feb. 29 to March 7. Three of those games will be a triple-header against conference rival Grace College.
"Those games are going to be important because one, it's the start of conference play," Miranda said. "Two, they swept us last year."
Print