---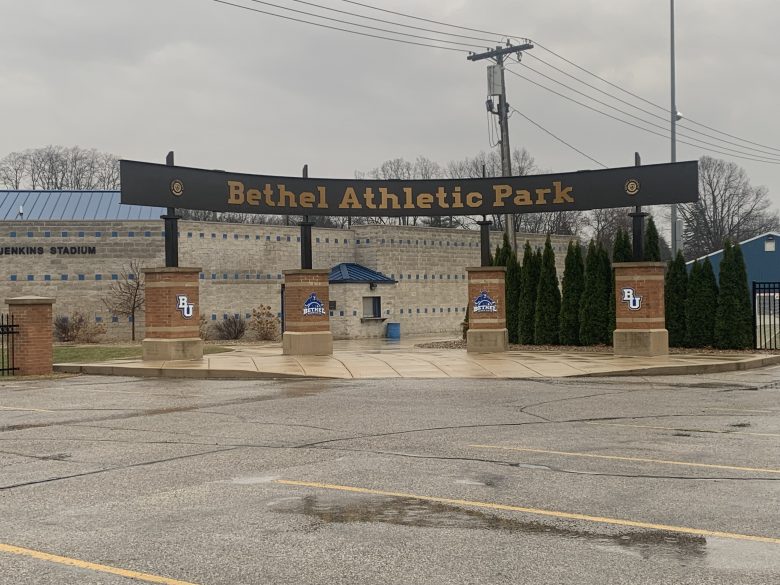 MISHAWAKA—After graduating eight seniors a year ago, the Bethel Baseball roster was going to be young heading into this season. With question marks all around the field for the Pilots, Head Coach Seth Zartman and his staff had to find some answers.
"I've been really pleased, overall," said Zartman. "This group decided early on that they were going to have great accountability with each other, and our team culture is really strong. These guys are doing a great job. We've got really good veteran leaders with this group. Since the fall, our development and improvement have been very good. These guys have worked hard with what we've put in front of them."
So far this season the Pilots have seen a host of sophomores set up on the offensive end. Eli MacDonald, Thomas Dolan, Dominic Diesler, Jeremy Wiersema, and Ty Mickiewicz are all batting above .300. Not only have the Pilots seen improvement on the offensive side of the ball, but they have also seen a couple of key arms develop on the pitching side of things. Sophomore Frank Plesac has put up a 2.38 Earned Run Average in five starts for the Pilots with a 2-2 record.
"I feel that we have improved every weekend," said Zartman. "I think that culminated itself with a weekend split with IWU. It's just a testament to our guy's hard work. They continue to improve every day."
As far as conference play goes, the Pilots have gotten off to a 3-7 start. This included a series split with the No. 15 team in the country, at the time, the Indiana Wesleyan Wildcats. The Pilots will play six more series within their conference before postseason play begins. The Crossroads League tournament will begin on May 6 and conclude on May 10.
"I think the number one goal is to be a postseason team," said Zartman. "We want to be a postseason contender for the conference tournament. I will tell you that winning a regular season championship is a part of that goal, but to be a post-season team is our ultimate goal. We set little goals within that, and I think our guys are doing a great job of accomplishing those goals."
For more information on Bethel Pilots baseball visit https://www.bupilots.com/sport/baseball.
Print