---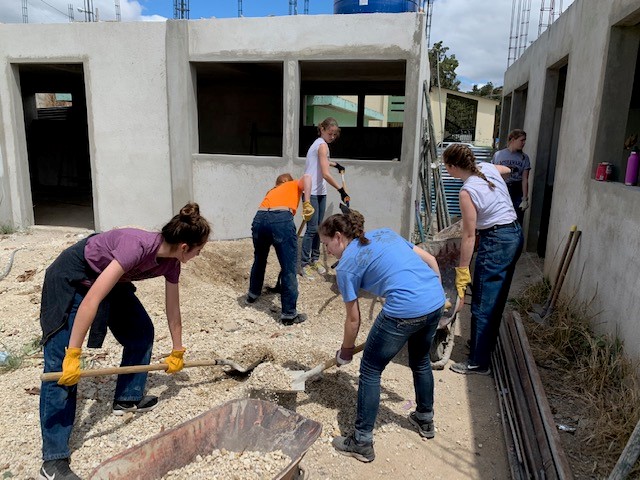 MISHAWAKA – Ten members of Bethel's women's soccer team traveled with the coaching staff to Guatemala over spring break to work alongside Engadi Ministries. They worked in Zone 18 of Guatemala City, in the community of El Paraiso, a low-income area that has been a hotspot for gang activity in the last 20 years.  
The team worked on a public school that is currently under construction, helping with construction and painting. They also were able to spend a day at GIF (God is First) English Academy helping students with pronunciation and conversation.
Students at GIF are learning English to create a better life for themselves financially as English gives them the opportunity to work in the tourist and service industry or an international call center located in Guatemala. With English skills, wages are significantly higher than they could earn otherwise.
Additionally, the team spent four days at a Christian school running the physical education period and ran a soccer camp for kids in the community. Each of these periods offered an opportunity to begin by sharing a spiritually based and character-focused talk, as well as a time to play 6vs6 soccer. The team used these opportunities to share the gospel and serve the local community.  
"This group of ten women that we got to spend this trip with are outstanding people," Head Coach Jamie Lindvall said. "Getting to expose them to something that is outside of our norm and our comfort zone and ultimately expand all of our world view for the better is a primary goal behind this trip... I'm proud of each of them and grateful to have been able to share this trip with them."
Print