---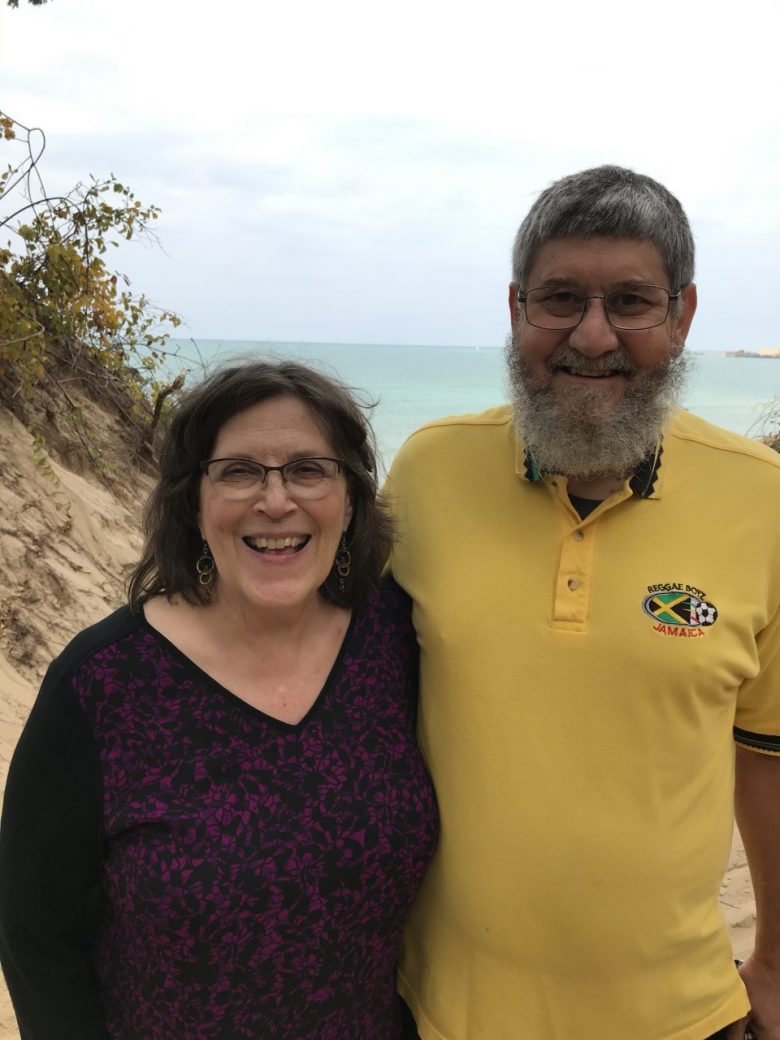 MISHAWAKA—Tim Erdel, Ph.D., and Sally Erdel, M.S., have faithfully served the Bethel community for over 25 years. Brother Tim serves as a professor of religion and philosophy, archivist and theological librarian, and Sally serves as an associate professor of nursing. Tim has been employed by Bethel for nearly 28 years and Sally for nearly 27.
The Erdels met at Fort Wayne Bible College. Sally had grown up as a farmgirl in Illinois and had been interested in nursing for several years, but decided she wanted to pursue some Bible training before earning her nursing degree. After Sally completed an associate degree at Fort Wayne Bible College, she earned her Diploma in Nursing at West Suburban Hospital School of Nursing and her Bachelor of Science in Nursing at University of Illinois. She then married Brother Tim before finishing her education with a Master of Science, also from University of Illinois.
Brother Tim earned a bachelor's degree from Fort Wayne Bible College in pre-seminary studies, a Master of Divinity and Master of Theology from Trinity Evangelical Divinity School, a library degree from University of Chicago, and Master of Arts and Doctor of Philosophy from University of Illinois at Urbana-Champaign.
Brother Tim's initial primary interests were in literature and history, but he was interested in philosophy for apologetic purposes while in high school and as his interest in that area grew, he decided he wanted to further philosophical development on an academic level, which is why he chose to study for his doctorate in philosophy.
"At one point I kind of thought to myself, 'I probably need the most guidance in philosophy,'" Brother Tim said. "The other two I could probably pick up quite a bit on my own, but in philosophy I was helpless on my own."
Sally's interest in nursing was nurtured early on as she helped her father care for farm animals and witnessed her sister's struggle with polio. One of her earliest exposures to hospitals came when she was in high school and a classmate died in a motorcycle accident and his younger brother spent a couple of weeks in a burn unit before also passing away.
"All of us in the youth group were asked to go and sit with him at various times, just to provide support and to give the parents a chance to rest," Sally said. "I don't think that would happen today in a burn unit, but it was true back then."
Brother Tim comes from a family where four generations have been involved in missions, and he grew up as a missionary kid in Ecuador, where he accepted Christ's salvation and made his first public profession at five years old.
When Sally was nine years old, one of her Sunday School teachers directly asked her if she had ever asked Jesus to save her, and Sally realized she had not. She spoke to her mother about it and asked the Lord to save her later that week.
The Erdels served as missionaries in Jamaica for a time but chose to return to the United States after realizing the education system in Jamaica would not work well for their children, and in their pursuit of God's will they were led to employment opportunities at Bethel, where they have been ever since.
Both expressed a deep gratitude to be working together for the same institution, though they work in different departments. They did have an opportunity to lead a task force trip together to the Dominican Republic in 2007, which is one of their favorite memories from their time at Bethel.
"It was a really big group, everybody was great, they were wonderful," Sally said. "It was a fun time."
Brother Tim's early interactions with Bethel stretch back to his college days and involved a basketball rivalry between Fort Wayne Bible College and Bethel.
"One of my jokes is I played four years at Bethel, but not for Bethel," Brother Tim said. "I have nine championship trophies that are all trophies from my college years, and two of them were won here at Bethel, at Bethel's expense."
Both have served in several areas outside of Bethel as well. Sally worked for many years with the Accreditation Commission for Education in Nursing, serving as a site visitor for 18 years and as a member on the national review panel for over 10 years.
"That was very helpful for me as a nurse and as an educator, and I think it helped our program to have that exposure," Sally said. "I learned a lot and tried to share it back here."
Brother Tim said one of the things about his career that has brought him the most pleasure is seeing his students do well.
"Whether going into ministry, or missions, or going on for Ph.D.'s, or whatever—a wide range of accomplishments by former students is the most satisfying thing," Brother Tim said.
As the Erdels looked back on their own years spent in secondary education, they offered some advice to students they wished someone had told them.
"Learn to listen better," Brother Tim said. "It's hard to really hear the other person sometimes, I wasn't probably the best communicator for a long time, maybe I'm still not. But really hearing where someone else is coming from and empathizing with them is important."
Sally encouraged students to remember to express their gratitude.
"Don't forget to say thank you when someone helps you," Sally said. "Also, just be organized. Do the reading . . . just following through and taking initiative to solve your problems and get help."
All three of the Erdels' children graduated from Bethel and have since married, and now the Erdels' are blessed with three grandchildren as well.
Print