---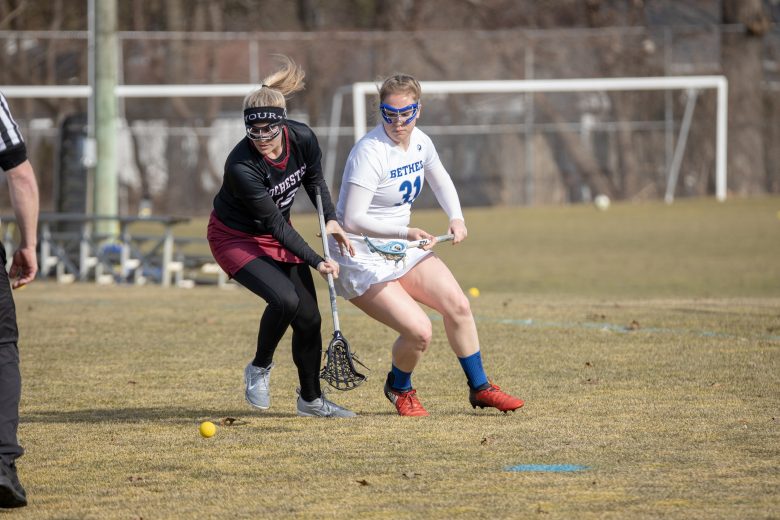 MISHAWKA—On March 11, 2020, the lacrosse team faced off against the #7 Marian Knights in Indianapolis, Ind. The team lost that game 21-6, but little did the Pilots know that it would be their final game of the 2020 season. In about a week, their next competitor, Lourdes, forfeited their game, and then the announcement came down that all athletics would be halted.
"Sure, it certainly affected our growth and development," Coach Jeremy Brown said on the development of his players after the season was shut down. "Only getting the chance to play a few games and only getting a couple of weeks of practice outside once the field was clear definitely kept the players from reaching their potential. So much development happens once we get out of the gym and onto a full-sized field, and they just didn't have much of that last year. On the other hand, the loss of last season allowed some players to return this year which has made a big difference for the team. On our team we really try to focus on the positives, be grateful for what we have, find God in everything, and make the best of every situation. This is no different."
When the Pilots got this year's season underway against Saint Ambrose University on Feb. 26, they wanted to start it on the right foot. After being tied going into halftime with a team receiving votes, Coach Brown knew this year's team was different from what he had a year ago. They ended up losing 18-9, but the Pilots have carried their momentum to a 2-4 start to the season. Considering their last full campaign in 2018-19 ended with a 1-13 record, a 2-4 start is just what the Pilots were hoping for.
"We have improved in every area from last year. Our defense has made huge strides," Coach Brown said. "Especially since they were the most inexperienced group on the team. Their improvement has been tremendous. Our draw controls have also been much better, as well as our team's ability to re-defend, or "ride", in the midfield after a turnover. The ride is the one area of the game where all 12 players on the field are involved, and they are working so well together during that phase."
For more information on the women's lacrosse team visit www.bupilots.com.
Print