---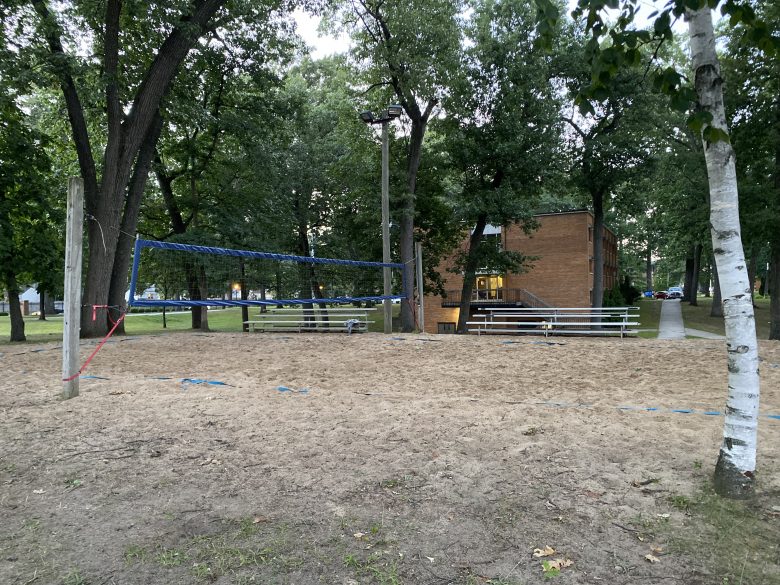 MISHAWAKA--On Monday, August 29, Bethel Intramurals will begin for the semester. Outdoor volleyball will be the first sport of the year. The event will start at 7 p.m. at the sand volleyball pits and will end around 10 p.m.
Nick Geever, the residential director of Oakwood, has been responsible for organizing intramurals since last year.
Both underclassmen and upperclassmen are allowed to participate; however, some varsity athletes may be excluded.  
"The real limitations come in term if you are a varsity athlete," Geever said. "For example, we have had varsity soccer players play futsal, but this time we are not allowing varsity volleyball players to play in volleyball."
Geever said they still encourage varsity players to participate, just not in the sport they compete in. "Intramurals is kind of this opportunity where we obviously have a lot of collegiate athletes, and if you come here and play a varsity sport that's awesome, but there is this huge grouping of people that don't, or maybe they play on their specific sport but they like playing other sports," Geever said. "Intramurals is really just a university organized opportunity for students to make teams and compete against each other in various sporting events."
The intramural sports this fall semester will include outdoor volleyball, indoor basketball, and end with indoor volleyball. Each will take place for around three to four weeks. Our spring semester will include pickleball and futsal. Small weekend events may take place as well throughout the semester.  
Currently, there are 10 teams signed up for outdoor volleyball and more are always welcome. To sign up or for any questions, contact Nick Geever directly through his email, nicholas.geever@betheluniversity.edu or at Bethel University Intramurals on Instagram and Facebook.
Print