---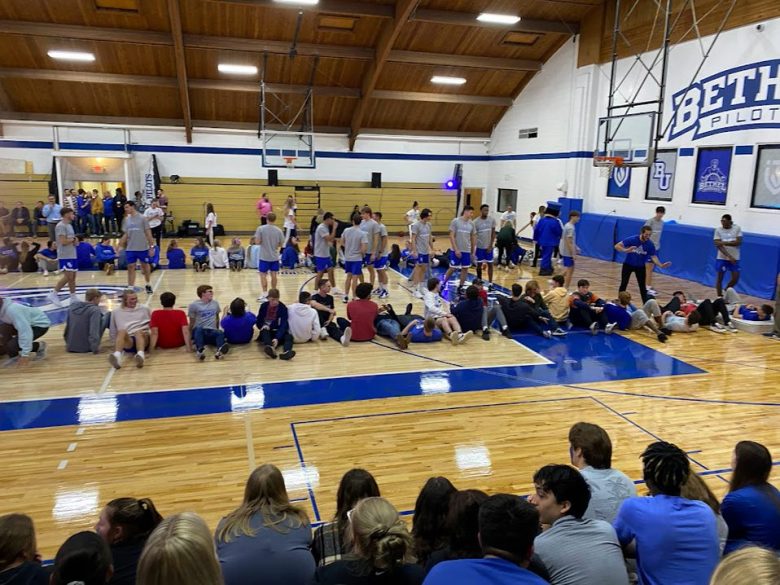 MISHAWAKA- Bethel University held its annual Tip Off Madness event on Oct. 13 to celebrate its upcoming basketball season. This pep rally event is held every year at the start of the basketball season to introduce the teams, get students excited and encourage them to go cheer on the teams. The event was put on by the Campus Activities team in partnership with the men's and women's basketball teams, cheer team and the Bethel Admissions Office.
This pep rally is not only for current Bethel students, but prospective students were also in attendance as part of the GO2BU event organized by Bethel's admissions staff.
The Oakwood versus Shupe mattress race was part of the festivities again, and the Oakwood boys won the race this year. Other activities included a free throw contest, a raffle drawing and a performance by the cheerleaders.
According to Allison Nicholas, the student activities coordinator, the Tip off Madness event is designed to get students excited about the athletic season and school spirit. She hopes this event as well as other events like it will help to bridge the gap between the athletes and non-athletes on Bethel's campus. The campus activites team wants to highlight Bethel's sports teams at the beginning of their seasons to increase school spirit among the students.
Print