---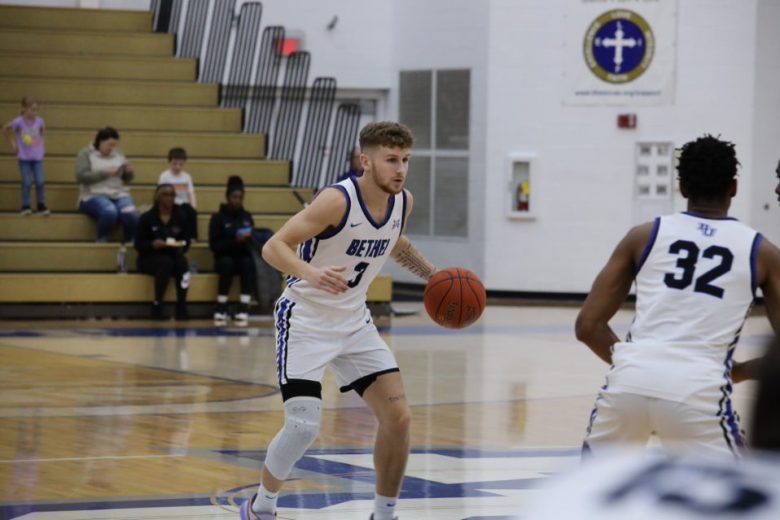 Mishawaka – Bethel University's senior basketball player Drew Lutz has earned Crossroads Player of the Week two weeks in a row for the weeks of Oct. 31 and Nov. 7.
During the Pilots Nov. 2 against Holy Cross, Bethel won 80 to 55, with Lutz scoring 28 points and 1 rebound. Lutz went 10 for 15 from field goal, and 8 for 11 from 3-point range. He also finished with 5 assists. Two days later, the Pilots faced IUSB and won 98 to 78, with Lutz recording a double-double (16 points and 11 assists). Lutz was only 2 rebounds shy of a triple-double. For this game, Lutz went 4 for 11 from field goal, and 3 for 5 from 3-point range. Lutz also recorded 5 free throws this game (going 5 for 6).
"Being named Crossroad Player of the Week is a huge blessing, especially since it's my first one," Lutz said following the first week he received the title. "Even though I was named this title, none of this would have been possible if it wasn't for my wonderful teammates."
Lutz said he works to show selfless leadership on and off the court.
"Yes, I want to win but I also want to see my other teammates succeed," Lutz said.
Steve Drabyn, the team's coach, appreciates Lutz's accomplishments as well.
"Drew is an amazing athlete, and I am extremely proud of him," Drabyn said. "I truly can't wait to see what else he will be able to accomplish."
Print