---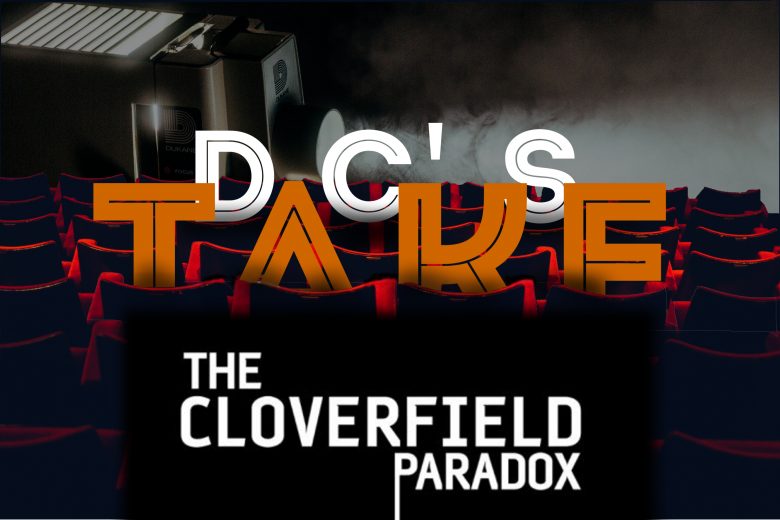 If you were watching Super Bowl LII, you probably watched a quick TV spot from Netflix for the next film in the unexpected "Cloverfield" franchise. "The Cloverfield Paradox" was available for streaming on Netflix right after the game. I can say that's probably the best marketing I've ever seen from J.J. Abram's production company Bad Robot (known for being rather secretive). But can all this hype that came out of nowhere make "The Cloverfield Paradox" worth watching?
On a space station, called "The Cloverfield," orbiting a planet on the brink of war, a group of scientists tests a device to solve an energy crisis and end up face-to-face with a dark alternate reality.
After 10 years, I still consider 2008's "Cloverfield" to be the best found-footage movie of all-time, taking a new form in the monster genre and giving it a shaky but terrifying experience. Even its 2016 claustrophobic sequel "10 Cloverfield Lane" is fairly underrated. And while it's wasn't exactly a direct sequel to the predecessor, it's still a great blood- relative to the original. But we were all wondering what was taking this third film so long to come out. Paramount pushed it back many times,; it was supposed to come out this month, and then it pushed to April. So, when it was revealed that Netflix would be streaming the film, I got nervous. But even with some great marketing behind it, "The Cloverfield Paradox" was a massive letdown for fans of the previous two installments. For starters, part of what makes the "Cloverfield" franchise unique is that each movie is different from one another in terms of genre. But that's what really made "The Cloverfield Paradox" confusing. Having the story take place on a space station has been done many times before, but maybe the tie-ins to the other two might help. The film tries to give us answers to how certain things came to be, but it doesn't necessarily explain it well. Since the film takes place in space, it's hard to tell when this actually takes place in this timeline. This is further complicated by the occasional time paradox. Much of the problem is simply that Oren Uziel ("22 Jump Street") and Doug Juan's ("Star Trek Beyond") script just wasn't smart, at any point. The previous films connected with each other, but it honestly doesn't work well here. It felt like a cross between "Life" and a bad episode of "Black Mirror". For instance, I couldn't care less about Raw's husband back on Earth protecting this kid. The ensemble here has some well-known actors that I enjoy, such as Gugu- Mbatha-Raw, David Oyelowo, Daniel Brühl, Elizabeth Debicki and Chris O'Dowd. The problem with this is the fact that they're wasted with the story. Mbatha-Raw as communications specialist Ava Hamilton is perhaps the only character I cared, about since she's the most developed. Everybody else was pointless. This is director Julius Onah's first big feature film debut. We should all hope he gets better in the future, because this isn't the right step forward for him as a newcomer. The editing is also one of the biggest complications, as certain scenes abruptly change without warning. The score, by Bear McCreary, who also did the music for "10 Cloverfield Lane," isn't that bad, but it does become overbearing during a few scenes. For most of the runtime, I got so bored with what was happening that I was checking my emails just waiting for something exciting to happen. It wants you to constantly think about what it all means in the end, but it ends up just being all over the place, with shoehorned elements of the other films. It also wins the award of most forced ending I've seen in a long time. Disappointed is the right word to fully describe "The Cloverfield Paradox". I can't say I enjoyed watching this as there were so many dumb moments. It was trying to be every other sci-fi movie set in space. It's not the worst movie to come from Netflix (I've seen "Bright"), but it's not to say it's entertaining either. If this still kept its April release date in theaters, it probably wouldn't do well at the box office either way. But, there's a fourth installment, "Overlord," coming out later this year. But as a longtime "Cloverfield" fan, "The Cloverfield Paradox" wasn't worth the two hours I spent streaming it. "
The Cloverfield Paradox
" is the weakest film in the "Cloverfield" universe not just because of how dull it was, but also due to a terrible script and messy storytelling.
Grade: C-
Print