---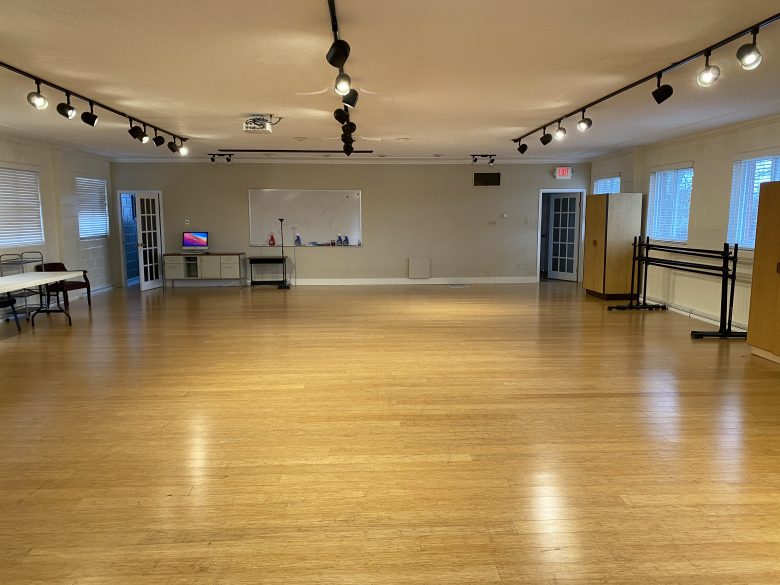 MISHAWAKA--Many transitions are taking place in the Fine Arts Departments at Bethel University. One of those is the new location for dance, theatre rehearsals and acting classes. This new space is the former art studio. The art department and the theatre department decided to switch some spaces around to allow for better workflow and accessibility for students.
Student Andrew Cora said that, while he would like to see the building made more accessible so that there are options besides the current two staircases used for entering the building, there are many positive tenets to the new location. Cora loves the fact that there are little to no interruptions. When students would have theatre rehearsals or dance practices in FA 150, the space would present the challenge of noisiness which would be a detriment to trying to hear when performing or practicing.
Morgan McDonell, the assistant production manager of the Theatre Department, discussed all the preparations still in effect in moving the dance studio from FA 150 to the new building. She was in the process of putting up the all-important signs of, "NO STREET SHOES on the DANCE FLOOR." And that cannot be stressed enough. McDonell is an integral part to the moving process.
"I help set up, figure out organization and how the space is going to be used," McDonell said. "It's a smaller space but it feels more spacious."
Cora and McDonell both agreed that things will run smoother following the transitions. They will be able to have their rehearsals with no interruptions and a place to call their own, while the art department can join their fine arts family in the Everest-Rohrer building.
Grace Cole, the administrative assistant for the Theatre Department, talks of many features of the new space that were exciting and novel to those who were used to using FA 150. There are two Green Rooms in the space, one near the front of the building closest to the main street and one in the back on the left. Those spaces provide actors or dancers space to put on shoes and prepare for performing, respectively. Another aspect Cole is excited about is the three additions to the room, the props cabinets. She says it's going to be a good spot to have some much-needed organization for stage left and stage right props. And it is right there for the performers.
Cole finished with explaining how the rest of building will be used. The basement of the building will be used for storage for the Maintenance Department, who also played a primary role in making this transition happen, bringing the floor from FA 150 to the Dance Studio.
This dance studio is bringing many positives to workflow for the performers at Bethel University, and many cannot wait for what great performances it will help facilitate.
Print