---
MISHAWAKA—A total of 81 students took advantage of Bethel's dining common's first farmer's market on campus through the resident dining promotions, provided by Harvest Greens and Planet Eat. The market was located right outside the dining commons for a couple hours Sep. 8.
Jessica Buzza, marketing manager for the dining commons, said that there was a great turnout and positive student feedback.
"The weather was definitely in our favor," Buzza said.
She said if it had rained, they would have moved the market inside to the President's dining room, in which case she did not think the turnout would have been as good, since it was during lunchtime and there was more foot traffic through that outside area.
At the market there was local produce, mainly through Piazza, who is essentially a distributor for other local farms. There were also two other booths that did not sell produce—Make South Bend and Smoke Free St. Joe's. Those booths were local sellers that had personal connections here, including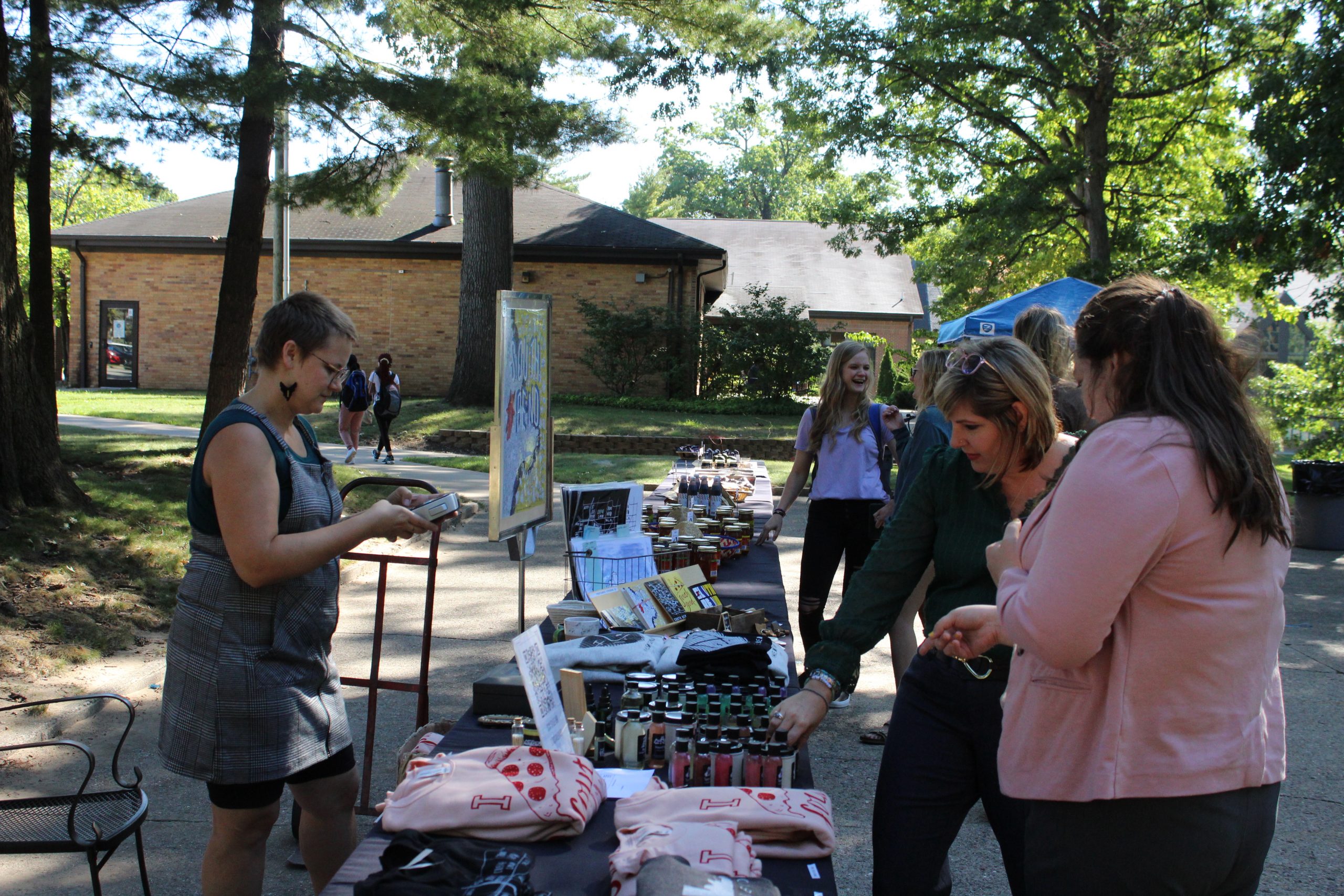 The idea for the market stemmed from Harvest Greens having sweepstakes to enter to win and that gave them the idea to start a farmer's market. Sodexo implements activities or events with many universities nationwide and this was one of the two they put on per semester. Others have included karaoke nights and chapel parties. They are hoping to put on another farmer's market in the Spring towards the end of the semester as the weather gets warmer again.
Sherri Hess, operations manager, added that there will be more announcements in the future for when and where the next market will be taking place.
"We would love feedback on things they would like to purchase," Hess said.
Buzza added that the biggest thing moving forward is for students to know that Bethel Bucks can be used on the produce stands.
"Students were asking if we could do it once a week…" Buzza said, "We were really happy with the outcome…"
Print