---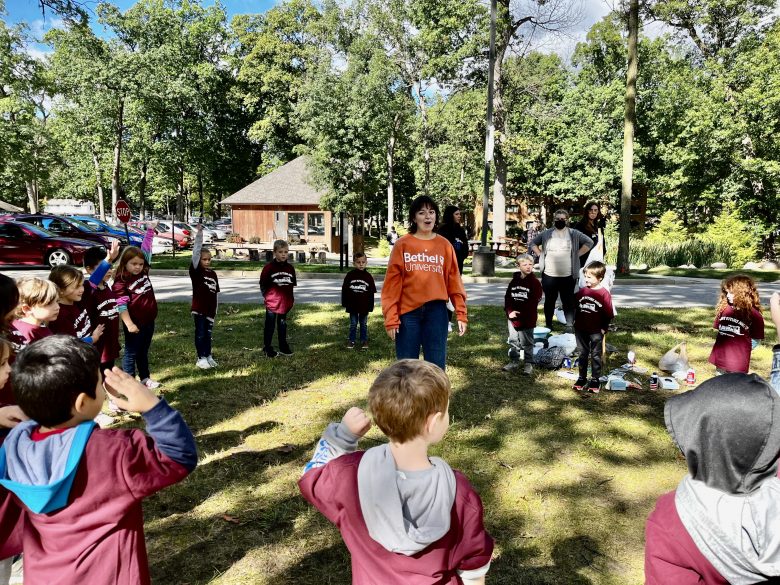 MISHAWAKA— On Thursday, Sept. 22, Bethel hosted their first Baugo Promise event since the pandemic had occurred. The first Baugo Promise event took place in 2018, followed by a second one in 2019. However, the COVID-19 pandemic of 2020 caused the event to be canceled. In 2021, Bethel planned to restart the annual event, but a rise in COVID-19 cases at the children's school caused it to be canceled again.
James Bennett, Ed.D., department chair of education, said it's always exciting to see multiple Bethel departments come together for Baugo Promise.
"Every year, we've included nursing," Bennett said. "Nursing has a class that has a community-based nursing, so that class takes part. So does ASL, so you would have seen that ASL had an activity at every grade level. The music department was involved, Dr. Kroa from science, Sheri Campeau from the Math and Engineering Department--it's always been an activity that involves lots of different departments. As the Education Department, we organize the event, but we've always been reaching out to see what departments are available to help us out, and we've always had a great response." 
This event is a great way for children to gain an understanding of what their life could be like if they choose to pursue the college route.
"The major focus of the event is to create a college-going culture," Bennett said. "Research shows that the earlier you can get to a student and work with a student, it helps that student see that they can have a future beyond K-12, a post-secondary future."
The Bethel students that were taking part in this event had a great experience interacting with the children, and Bennett said the Baugo Promise event is planned to be maintained as an annual event for the foreseeable future.
Print