---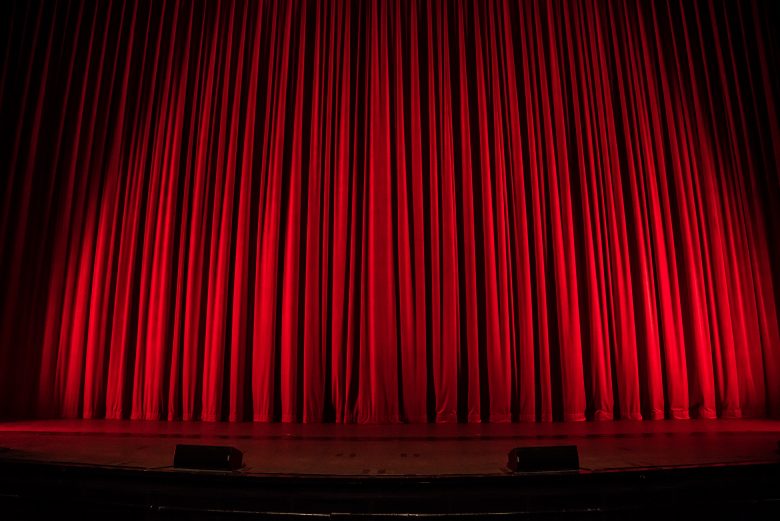 MISHAWAKA– Bethel University presented 24-Hour Theatre on Sept. 24, a production written, directed and performed by students and featuring appearances by Professor Chad Jay.
"It was amazing," Jay said. "The best part of it all was I only showed up three hours before the show and was given all the lines and told what to do. So honestly, I did not know what to do or say. So, that was fun."
The show featured five plays, each about ten minutes in length, and Jay appeared in every play. For his role, he was given ten random sentences (two from each of the play writers) and told to randomly select one when he was cued to say a line. Jay said this was his first time ever doing something like this and that, since he considered the performance a success, he would not mind doing it again. He did, however, clarify he would not want to do it every year because everyone would get too used to him.
Don Hunter, chair of theatre, art and music, helped the students with any issues or questions they had during the process.
"Right now, I'm just trying to figure out when I will be able to go to sleep," Hunter said during a post-show statement.
Hunter said for this project he stayed up all night on Sept. 23, helping the writers with everything they needed, and left to go home around 8 a.m. Sept. 24. After getting a little sleep, Don came back an hour before the show. Hunter said one of his favorite things about the project is to see how it brings different majors together. He enjoyed seeing everyone working well with each other to create an entire show in a short amount of time.
Coming up next for the Theatre Department will be the "Alice in Wonderland" production on Nov. 10, 11 and 12.
Print