---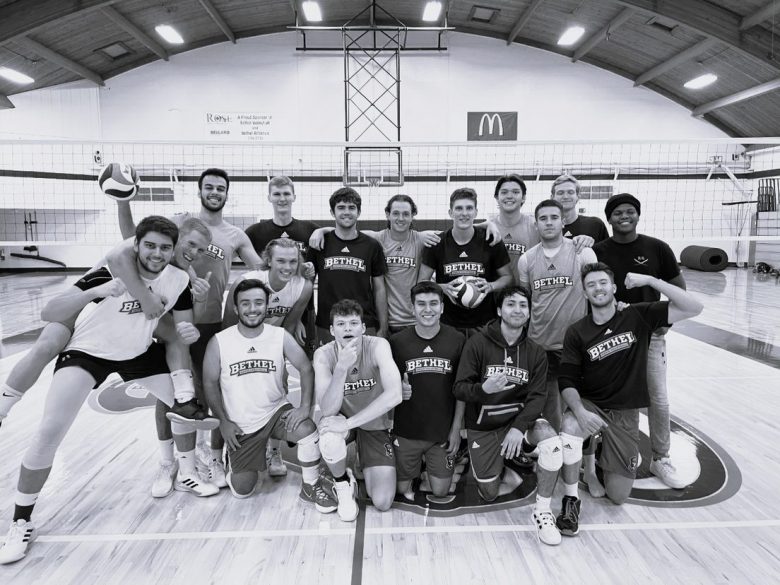 MISHAWAKA—Since announcing the addition of men's volleyball in the spring of 2021, the men's volleyball program has recruited players, hired its head coach and practiced while waiting for competition to begin. The wait for them is almost over, however, as the program will kick off its inaugural season on Jan. 27 against Lawrence Tech (Mich.).
"There's so much excitement and enthusiasm," Head Coach Eric Snyder said. "There's just a general sense of wanting to be on the court, and I think our team won't look like a first-year program. We've set ourselves up from a recruiting standpoint and a program standpoint to do pretty well, even in our first year. I think we will put an exciting brand of volleyball on the court."
The Pilots will compete in the Wolverine Hoosier Athletic Conference (WHAC) in their first year. The conference already has familiar foes for the Pilots, such as Mount Vernon Nazrene and Goshen. The team will play 22 regular season games and will host an invitational in February.
"We like to set high expectations no matter what," Snyder said. "We have two goals every year, and one is to be really good in the classroom, between a 3.0 and a 3.5 cumulative in the program, that's our academic goal. And then our athletic goal is to win the conference, no matter what. I don't care if it's our first year, second, third, fourth, it doesn't matter. It's a competitive conference we're going into, the WHAC, but I think our goals and expectations are set high, and [we'll] see what happens, because there are very little expectations for us to win in our first year, but we've set them for ourselves."
Print