---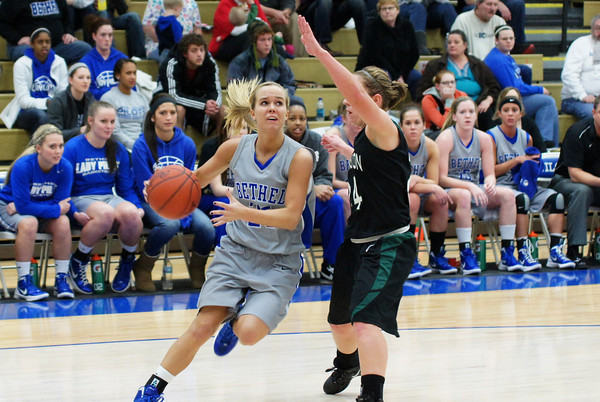 Alba Garcia, Guest Writer
Note to the reader: Garcia is a member of the women's basketball team.
MISHAWAKA- Brandon Auker is the new assistant coach for the women's basketball team, and this is his first semester at Bethel. He earned his B.A. in communication studies from Elmhurst College in Illinois in 2018, and his M.S. in Sport Management from the University of Indianapolis in 2020.
Auker always wanted to be a coach and is thrilled for the opportunity at Bethel.
"The Bethel women's basketball program is in one of the best conferences in the country and has had some amazing teams in the past," Auker said. "The team has a ton of potential, with a great culture, and I wanted to be a part of its bright future."
Auker served as a graduate assistant on the women's basketball team at the University of Indianapolis for two years. After the last season, he went to Loras College, in Iowa, where he served as an assistant for the men's golf team for the 2020-21 season. However, this position at Bethel is going to be his first full-time paid coaching job.
Auker is excited to start the new season and he is already pushing his players to communicate, listen to each other, work hard and have great attitudes. One of the goals he has as assistant coach is for the players to look back at their college careers with no regrets.
"I expect them to work hard so they can become more confident," Auker said. "More confidence leads to better and more consistent on-court performances."
He doesn't want his players to think in the future that they could have worked harder in the past. That's why he doesn't just teach basketball. He teaches effort, good work ethic and selflessness to his players.
"Playing a sport in college is not easy, but how you take on the real world after is what truly matters," Auker said.
Auker said that he is taking this year as a learning process to be more confident in his job. He confirmed that he has more responsibilities than he has had before, but he is working on gaining the experience he needs to someday serve as a head coach, a goal he hopes to achieve in five to ten years.
Print