---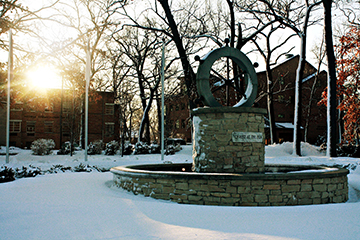 MISHAWAKA- On Wednesday, Jan. 19 Bethel University made the transition to their Yellow or Moderate COVID-19 risk level. The campus had previously been under the Blue level but due to an increase in COVID-19 cases, they moved to the yellow level. According to Shawn Holtgren, the Vice President for Student Development, the campus' transition between risk levels depends on the number of cases both on the campus and in the surrounding area.
Holtgren said, "A move from Blue to Yellow often means that we have campus cases in the teens or low 20s."
Precautions for the Yellow level include wearing masks in larger indoor gatherings. Students should always have a mask with them. Limiting the size of indoor gatherings. These guidelines and protocols can be found on the Bethel University website.
Holtgren said that the best ways for students to help limit the spread of COVID-19 on our campus is to "practice handwashing, wearing a mask in high congested areas on campus (including designated areas like classes, chapel, and sporting events), distancing when possible, and general avoidance of highly populated areas when possible. Also, students should isolate if not feeling well and contact the campus nurse for additional guidance."
Print