---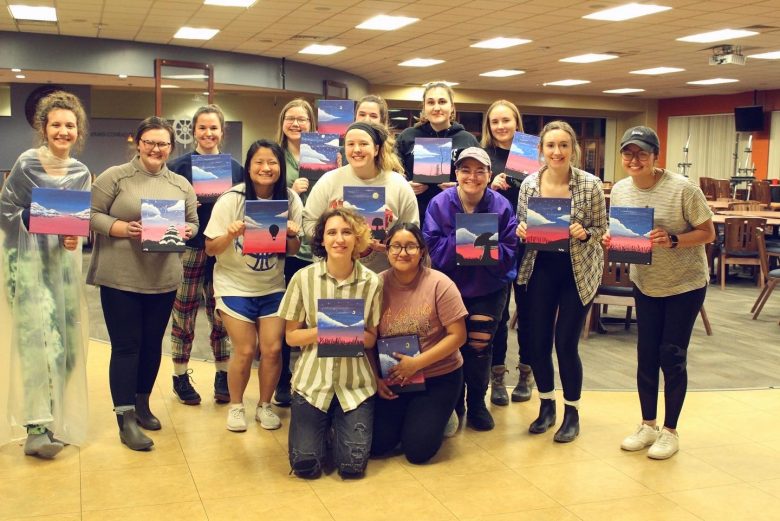 MISHAWAKA- The Dining Commons at Bethel University often holds different events during meal times to encourage students to meet people and build community. They hosted a new event on Tuesday night March 22.
Emma Tamalunas, a student intern who's involved in the art department on Bethel's campus, leads a painting class in the dining commons. Tamalunas showed students how to paint a night sky. She gave instructions and a demonstration while allowing all the students to be creative in what they painted. The dinning commons provided the supplies and the snacks for the event.
The event cost $5 plus a meal swipe or $12.50 without a swipe. Tamalunas said they had a good turn out and sold all 15 tickets.
Print