---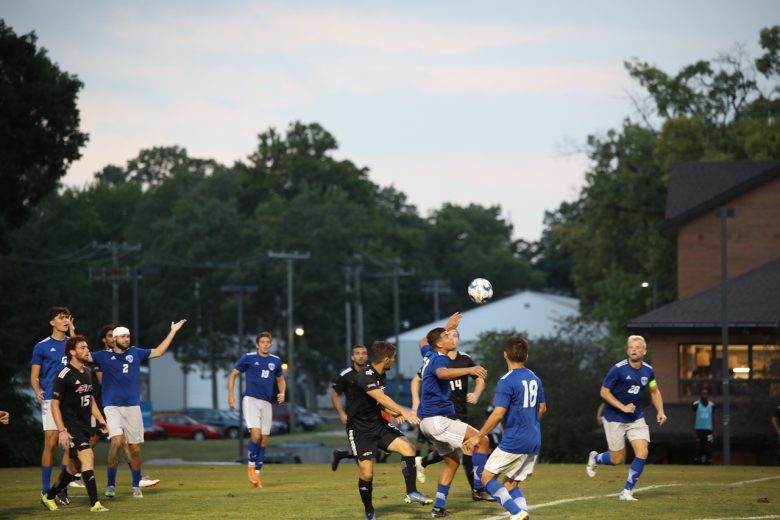 MISHAWAKA—Bethel men's soccer is coming off a successful 16-5-2 season where the Pilots won the Crossroads League championship over Indiana Wesleyan. By winning the Crossroads League, the Pilots also qualified for the NAIA Championships where they won a game and lost a game. To start the 2022 season, the Pilots are 1-0-1 with a win over Holy Cross and a draw to Southeastern University. 
"I mean it's always high," Head Coach Thiago Pinto said. "With the group we have, they themselves have high expectations, but for me, the expectation is to see that we are at a much higher level than we were at the beginning, in terms of how we play the game, but most important is that we can represent ourselves, our school, on and off the pitch."
Within this year's squad they have a good mix of experience and youth. The team is compiled of nineteen underclassmen and twelve upperclassmen, a balance that you will rarely find among teams at the NAIA level. 
"It's massive," Pinto said. "It helps, most importantly, how the youth can adapt; all the new players are able to adapt a lot faster with the experience that we have. We are well set up to break a threshold and experience something we have not experienced before, and that's a big drive for this group." 
One of the key leaders on the team is Luan Bressy. The junior from Salvador, Brazil scored six goals in sixteen games last season, but so far this season Bressy has netted three goals in Bethel's two games. He was also named Crossroads League Offensive Player of the Week for the week of Aug. 15.
"I mean I think we saw it coming," Pinto said. "In January and in the spring, he was our fittest guy. He also had a good summer; he was in a good environment. He was at Torch Soccer Ministries this summer with four other guys, and I think that was a great environment for them. They were training 3-4 times a week at a decent level with other college players. But the mentorship and the bible studies, I think they really helped him be better prepared emotionally, spiritually and physically." 
For more information on the men's soccer team visit bupilots.com.
Print