---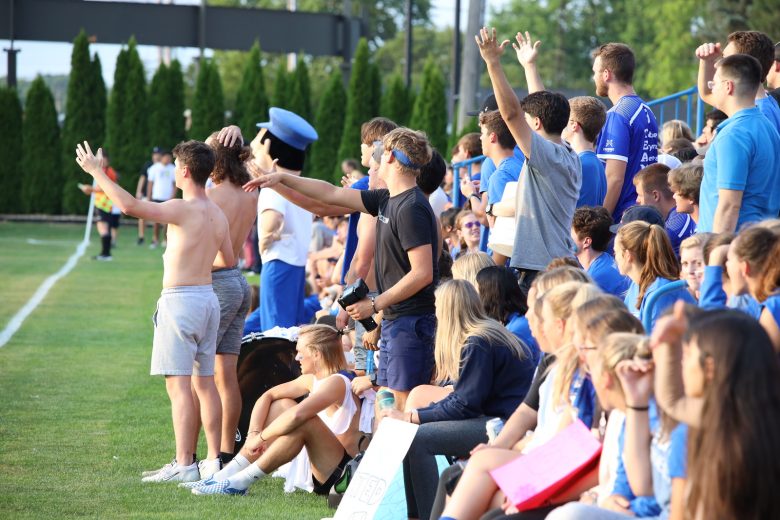 MISHAWAKA- On Thursday, August 25, 2022, Kickoff Madness was held at Morey Field. This event was planned by Allison Nicholas, the new student activities and communication coordinator, along with Thiago Pinto, head soccer coach for the men's soccer team.
This event was for the men's soccer team's home opener. The team invited the children of Bethel University staff to walk out with the team at 6:45 p.m. Other plans for the event included a frozen drink machine for the students, a game of net ball, a game at half time, and other activities led by the school's student section, The Wiekamp Wackos.
Allison Nicholas said that the first home soccer game is usually during Welcome Week, so they wanted to create some excitement around this change in the schedule.
The team also gave out gift cards and soccer team gear to the winner of the half time game.
Print